You might have seen Wednesday's front page headlines from The Wall Street Journal and The USA Today:
"Markets Reel in Global Selloff"
"1,000 Point Sell-Off Rocks Stock Market."
Here we are again. Volatility, worry and advice: Sell! Buy! Don't sell! Don't buy!
It's easy to feel like you need to react and "do something" when the markets are turbulent and you're bombarded with advice. Often folks react in ways that hurt them financially more than help them.
Here are 3 Mistakes to Avoid. Don't..
1. React Emotionally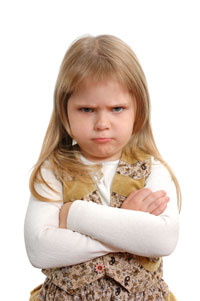 This is what the stock market does: it goes up and then it goes down. Sometimes a lot. And sometimes very quickly. If you have a lot of retirement money in the stock market, it's hard not to be scared by these wild swings. But panicking isn't a good way to deal with your worry.
Use this market correction to evaluate your situation.
If you aren't comfortable with the stock market swings, or you can't afford to lose any of your retirement money in the short term, then the stock market is probably not a good fit for you.
You can't get financial peace of mind if you are emotionally and financially tied to riding market highs and lows.
2. Leave your money in the stock market, no matter what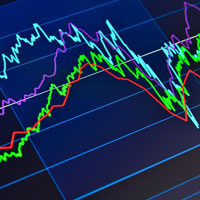 When the market takes a nose dive the common and predictable advice is: "Stay in the market for the long-term." This advice may work if retirement is 10-20 years away. But it doesn't work for someone who wants to take a distribution from their 401(k) this month or in the near future.
As you think about your retirement needs, make sure that you can weather a stock market downturn with your retirement funds and still retire.
3. Keep all your money in one financial product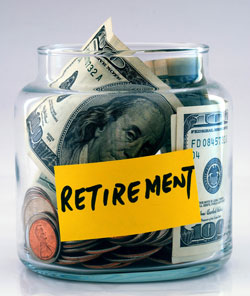 You do better financially when you have diversification. Many people talk about diversified stock market portfolios. But this is not what I'm talking about.
My clients sleep better at night when they have a financial strategy that captures the upside that the stock market can offer, while limiting and, in many cases, eliminating the downside of a stock market plummet.
There are a number of ways to accomplish this.
For example, you may want to keep some retirement funds in the stock market to capture growth while placing other funds in different products that focus on safety.
My point is - there are lots of financial products that will fit into a well-conceived lifelong financial strategy. Take advantage of them.
One final thought - stock markets respond to world events and politics. Scary headlines and worrisome world events do affect your 401(k) and its long-term value. Ask yourself how much you want your retirement money tied to unpredictable and uncontrollable world events.
There are other options. I'm here to help you understand and implement them. Even in tumultuous times, you can have financial peace of mind.
Sincerely,
Dwayne